EXCESS 11
Alle kenmerken van een grote boot
De Excess 11 is werkelijk uniek in haar soort en geen andere grote productiewerf bouwt een catamaran van dit formaat. Ze is één van de kleinste cruising cats die zoveel comfort en ruimte en daarnaast de ultieme sensatie van echt zeilen biedt. De Excess 11 is een boot waar je lange zeereizen mee kan maken en ontworpen voor om langdurig aan boord te leven.
Het doel van de werf en haar ontwerpers was om een echte cruising cat te bouwen die jou naar de meest afgelegen plekken op aarde kan brengen en te kunnen genieten van een stille baai, een verlaten strand of een ongerepte lagune.
De Excess 11 profiteert van de ervaring opgedaan bij haar grotere en oudere zusters waardoor er geen afbreuk is gedaan aan het comfort ten kosten van haar sensationele zeileigenschappen. Ze biedt het volume vergelijkbaar met boten die vele voeten langer en breder zijn Of je nu naar de salon, de hutten, bedden, kuip of natte cellen met aparte douches kijkt, alles is ruim en veel groter dan je zou verwachten.
Aan dek springt de vriendelijk ogende, uitnodigende ruime kuip meteen in het oog, met natuurlijk de opvallende dubbele stuurstand. Daardoor ervaar je het zeilen in haar meest pure vorm terwijl je direct en warm omringt bent door je vrienden, familie en geliefden.
De EXCESS 11 is de geslaagde synthese van de kernwaarden van EXCESS Catamarans; een mooie, rustige, lichte en comfortabele boot!

SAILS
Square-top mainsail
55m² / 592 sq ft
Self-tacking jib
22m² / 237 sq ft
Code 0 (option)
54m² / 581 sq ft
Upwind sail area
77m² / 829 sq ft
Upwind sail area PULSE LINE
82m² / 882 sq ft

DIMENSIONS
Overall length
11,33 m / 37'2"
Length
11,06 m / 36'3"
Beam
6,59 m / 21'7"
Air draft
17,27 m / 56'8"
Draft
1,15 m / 3'9"
Light displacement (CE)
9 T / 19 845 lbs
CE Certifications
A:8 – B:12 – C:16 – D:20

EQUIPEMENT
Fresh water capacity
300 L / 79 US Gal
Holding tank capacity
160 L / 42 US Gal
Fuel capacity
2 x 220 L / 2 x 53 US gal
Engines
2 x 29HP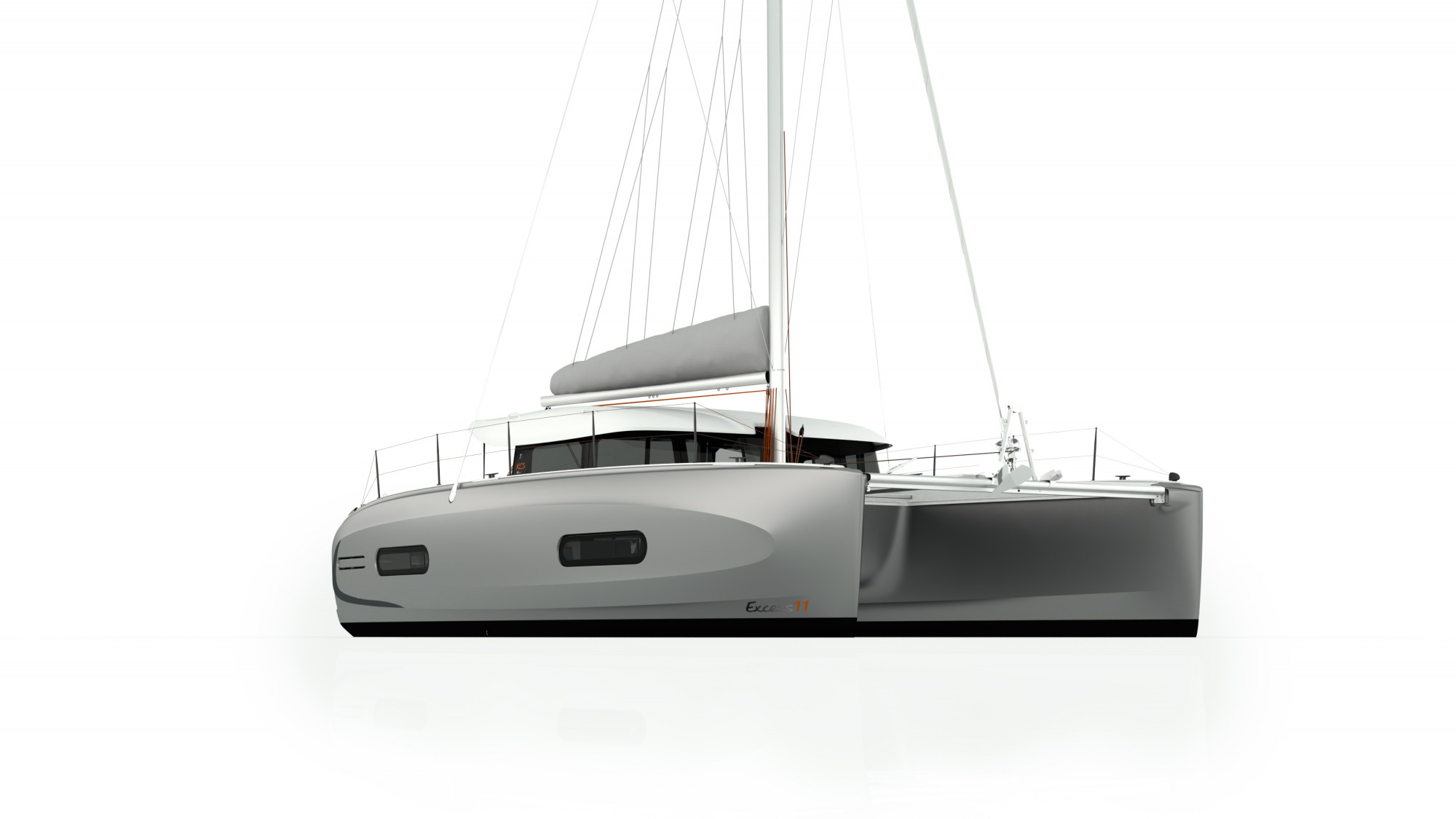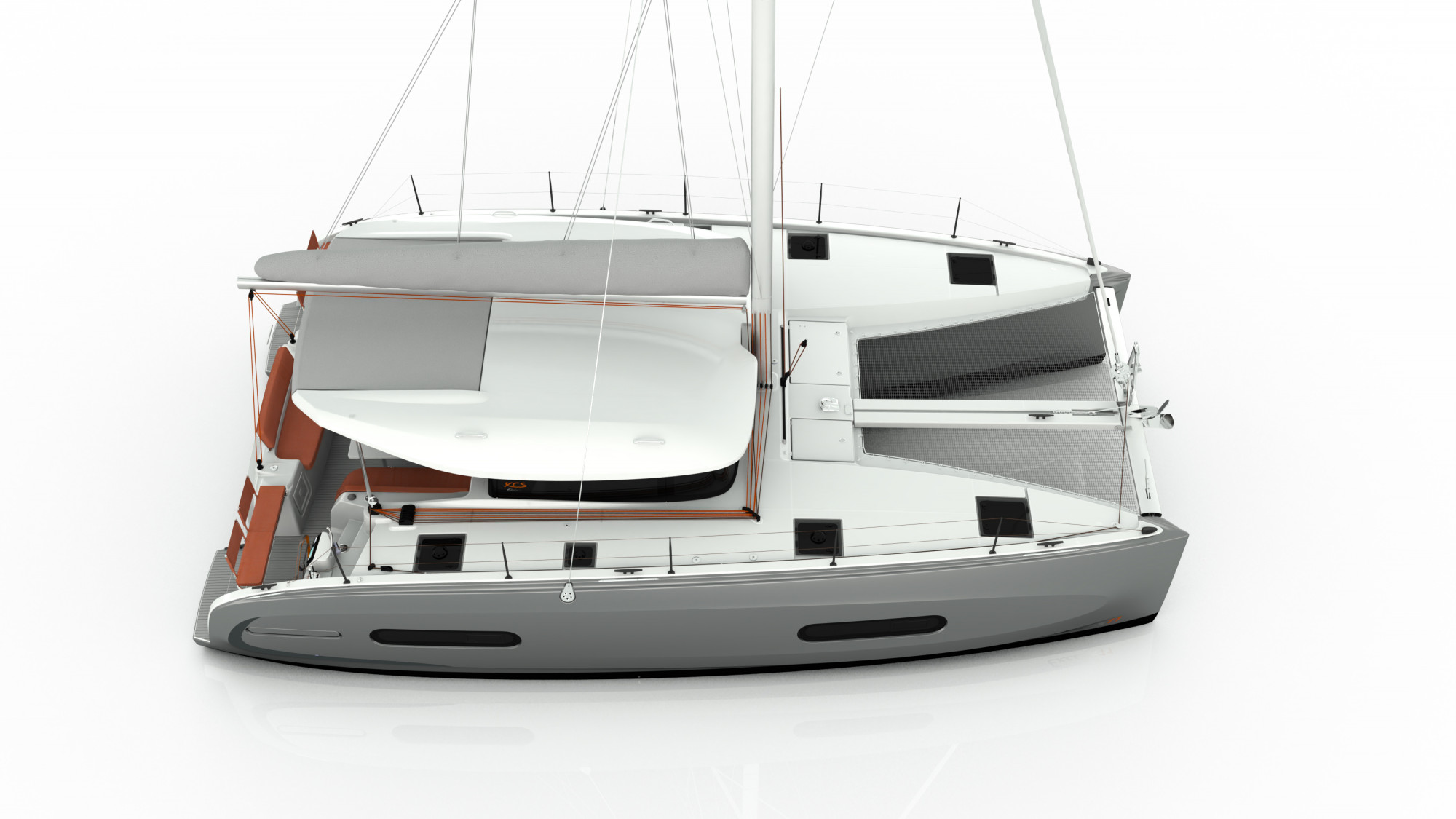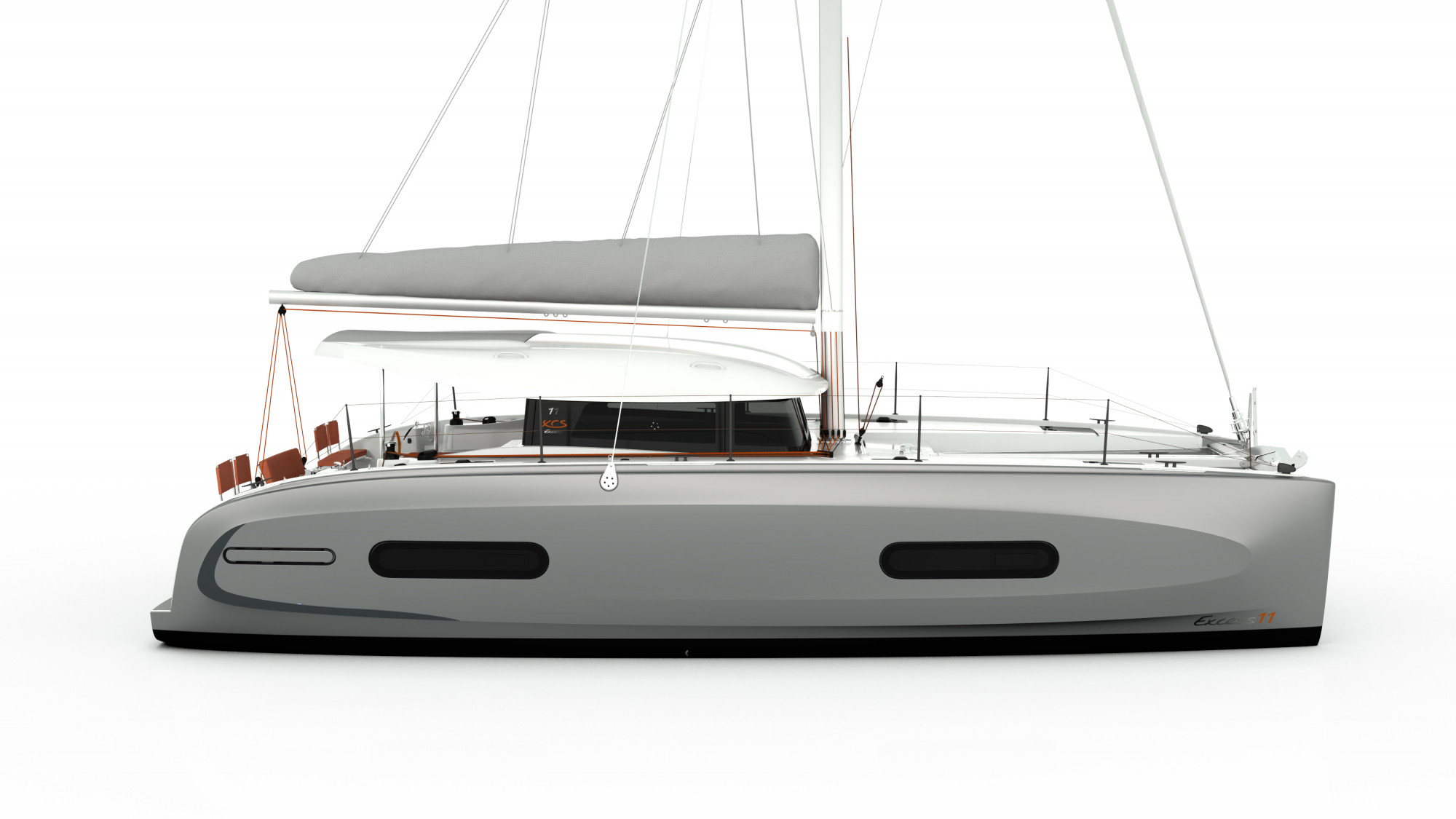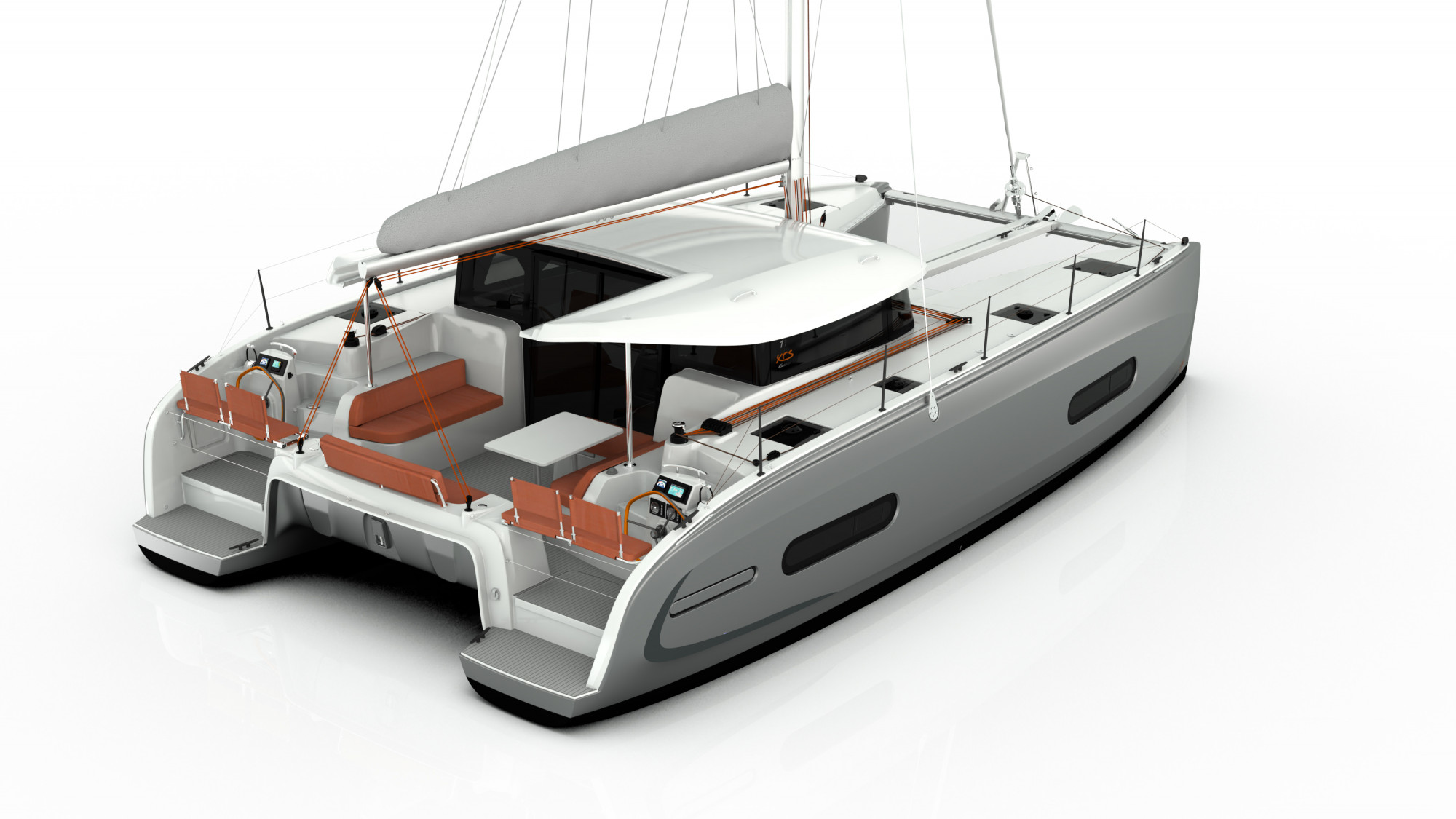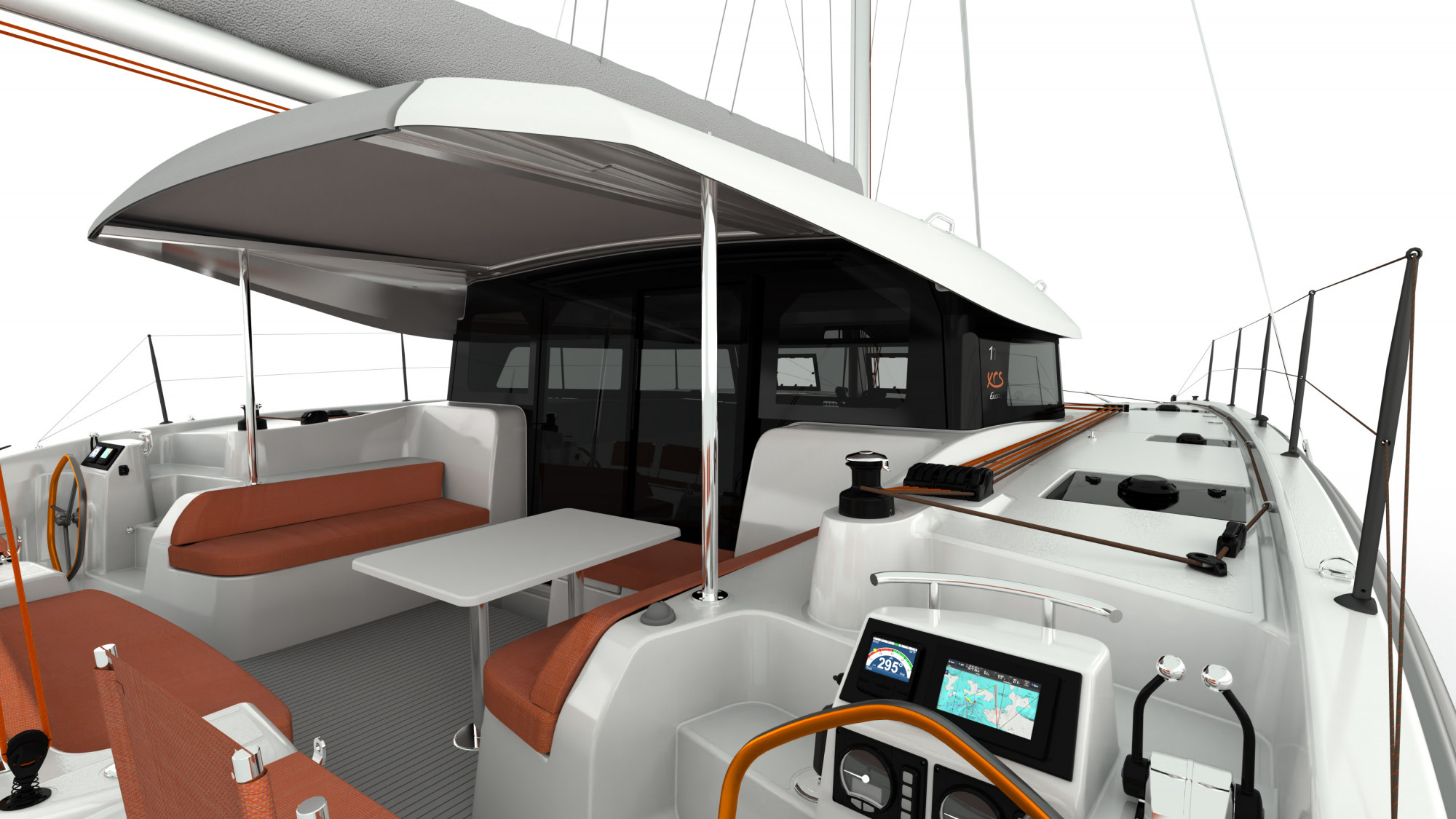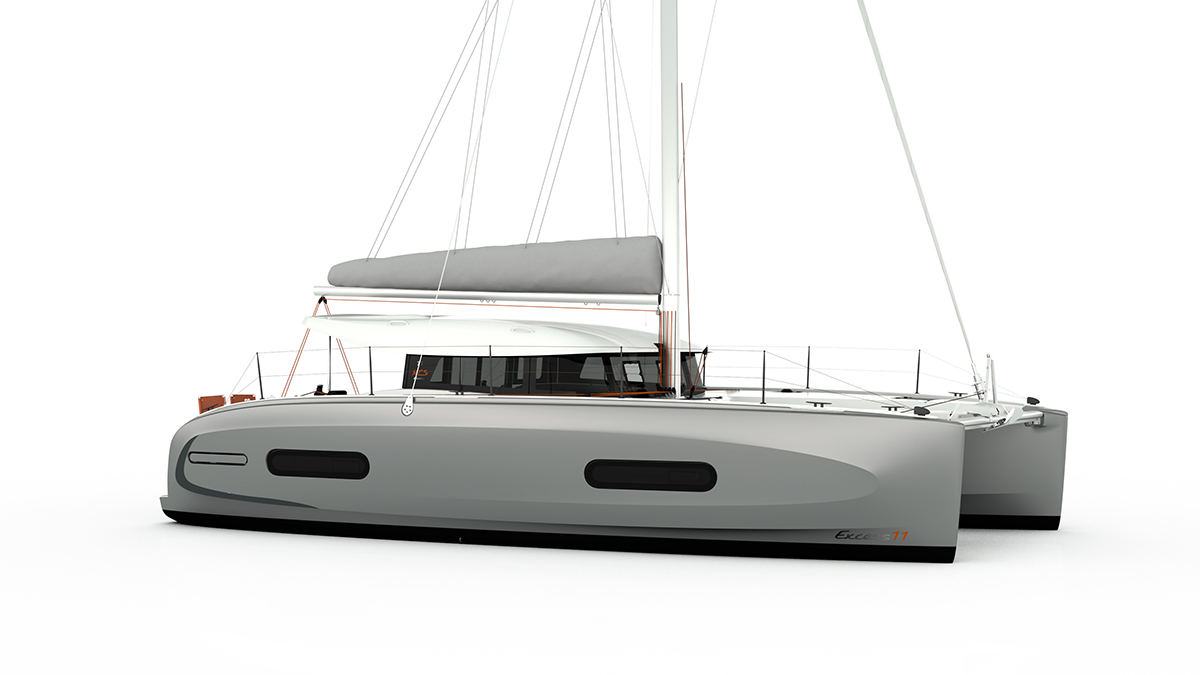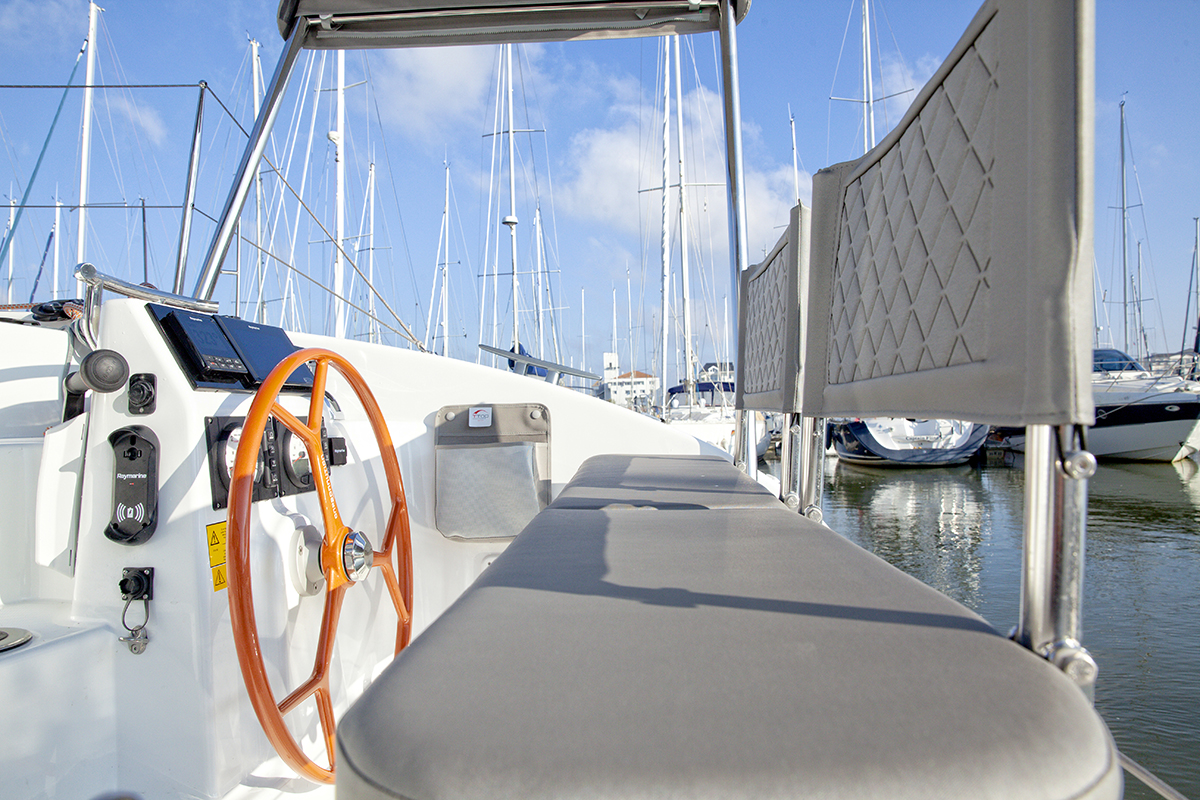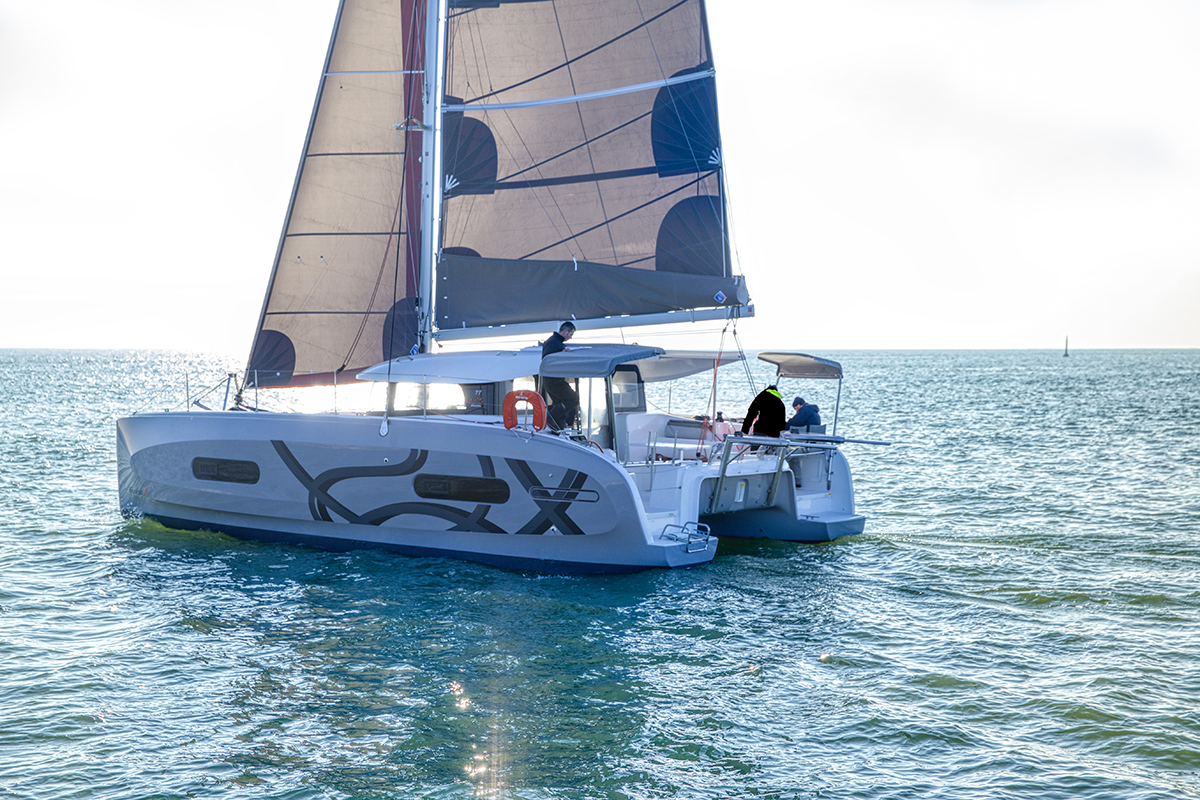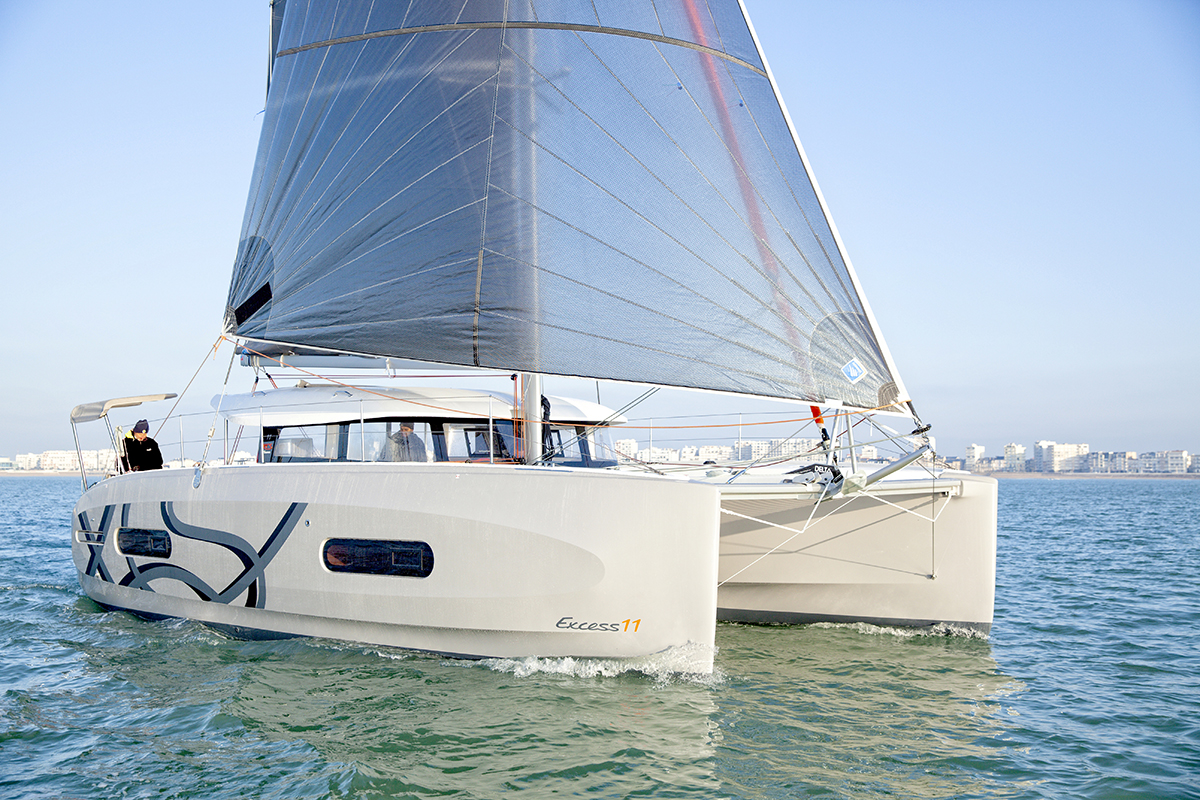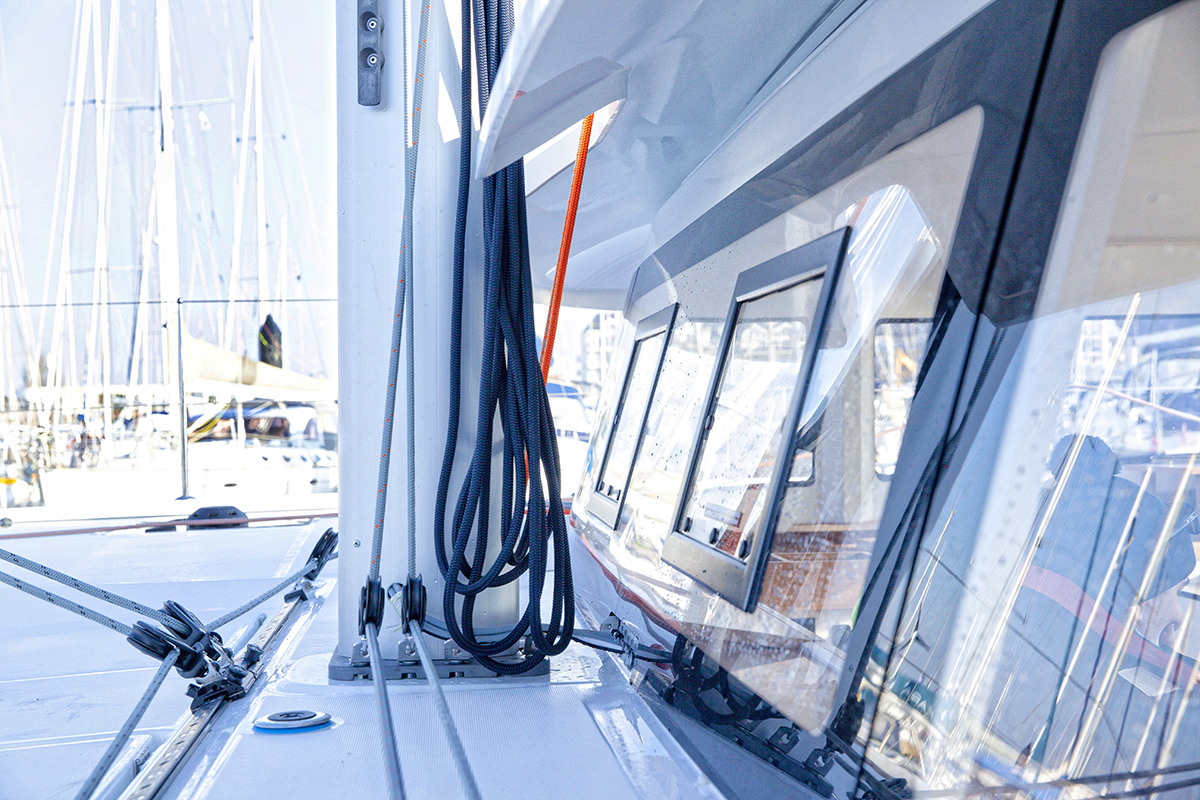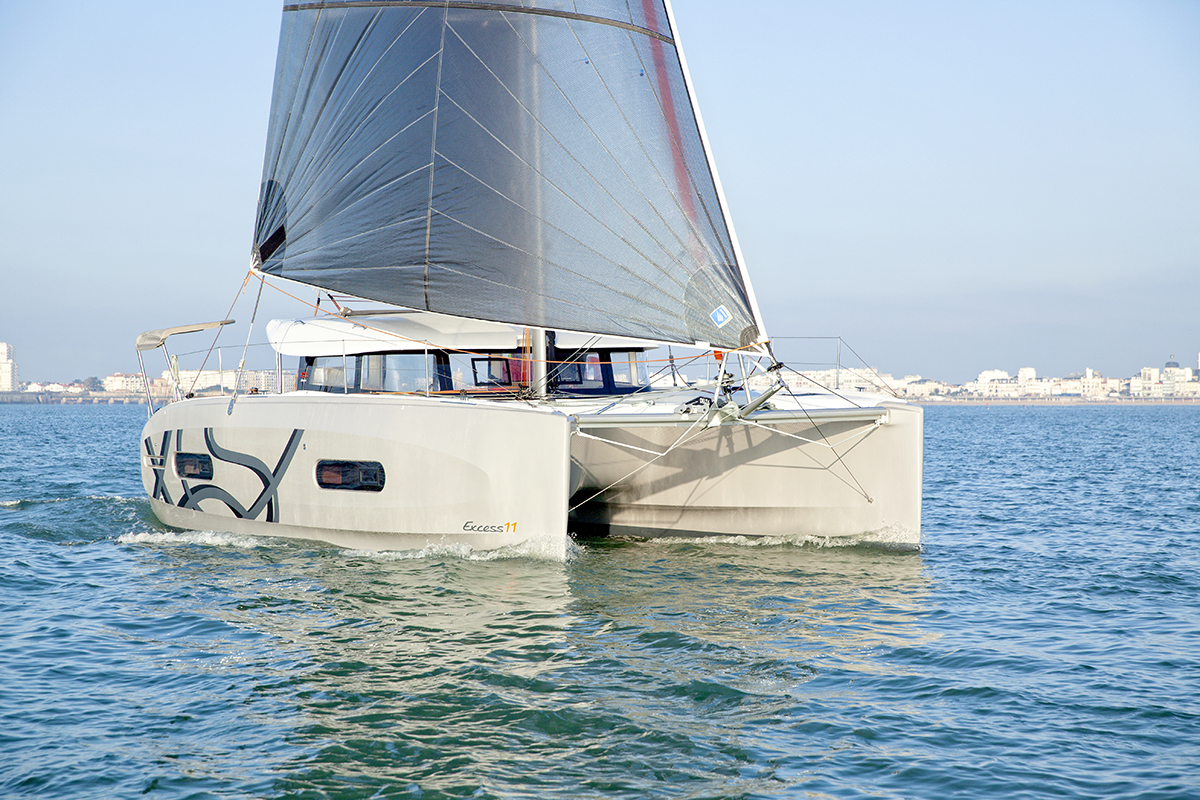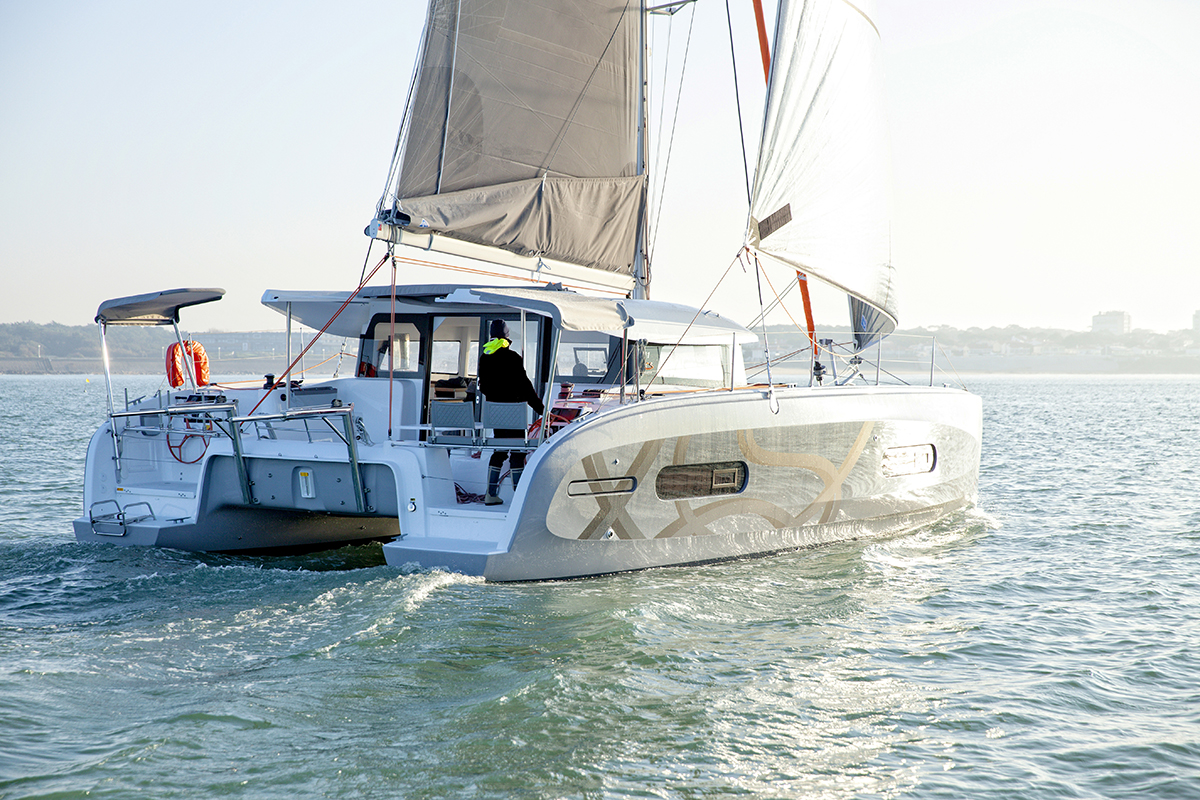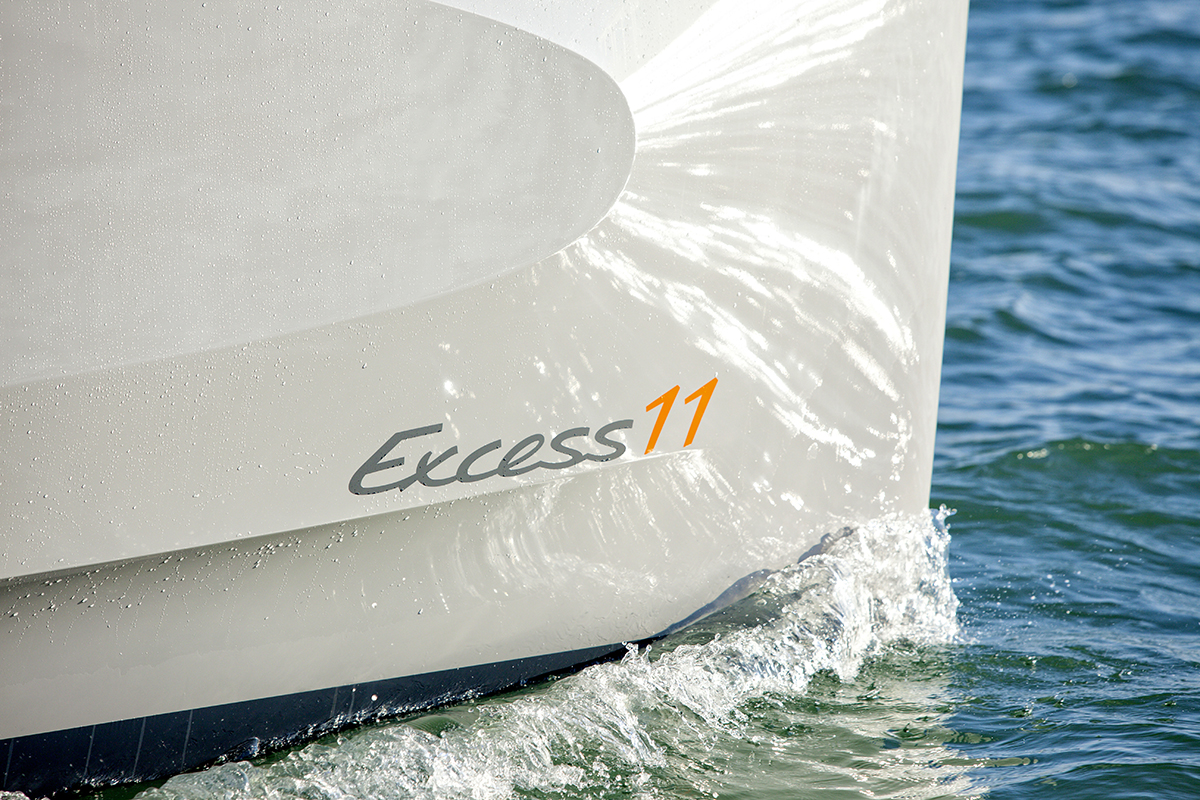 xcs11-7433-cam0030000
BREATHTAKING DESIGN
The Excess 11 has an assertive and qualitative personality that breaks with the codes of traditional sailboats.
xcs11-7401-cam0030007
INSPIRED BY RACING, BUILT FOR CRUISING
Thanks to her sporty rig offering a super advantageous aspect ratio and the optional Pulse line rig the promise of thrills is guaranteed.
xcs11-6137-cam0030002
BREATHTAKING DESIGN
The Excess 11 has an assertive and qualitative personality that breaks with the codes of traditional sailboats.
xcs11-4584-cam0030004
TWIN AFT HELM STATION
From one helm station to the other, the Excess 11 offers an ideal view of the sails, the sea and the bows. This double helm is also a guarantee of both feel and efficiency. The control is direct, you are connected to the boat and sail trimming is right there, at your fingertips.
xcs11-4004-cam0030005
OPENING TO THE STARS
The Excess 11 gives you the unique opportunity to transform your cockpit to suit your desires. Open or closed, activate the sunroof as you wish, to enjoy more privacy or alternatively get a clear view of the sails, the starry night sky or just enjoy a light breeze in the evening at anchor.
9522-excess11seatrial0104
9231-excess11seatrial0093
7492-excess11seatrial0019
6891-excess11seatrial0120
3278-excess11seatrial0035
2763-excess11seatrial0025
1581-excess11seatrial0067